"Youth Outcry" in the cinema
In 2020, Corona shook world affairs. The climate crisis? Repressed from the public discourse! But the young activists of Fridays for Future are not backing down. Director Kathrin Pitterling has captured their most daring and vulnerable moments in her documentary film "Youth Outcry" and tells of the dreams, fears, successes and setbacks of a committed generation. Now, just in time for the Climate Change Conference (COP 26), the award-winning ARD production (including "Top of the Docs") is bringing a breath of fresh air to the climate discourse. On 28 October 2021, "Youth Outcry" will be released exclusively in cinemas as a director's cut distributed by W-film.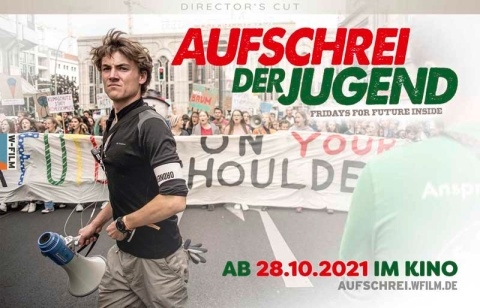 Special promotions for the cinema release of "Youth Outcry"
On 28 October, there will be the cinema premiere at 8pm at Kino International in Berlin with director Kathrin Pitterling and protagonists (including Luisa Neubauer and Clara Mayer) and on Strike Friday, 29 October, the "Day of Outcry", for which all cinemas throughout Germany can book the film at reduced rates. W-film is also supporting the organisation of special screenings in cooperation with environmental groups, followed by a discussion. Contact for interested cinema operators and climate activists: filmbuchung@wfilm, Tel.: 0221.2221980.
Further Links