Screenwriter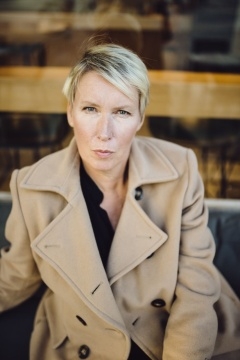 © Mel Bollag
Claudia Rinke
Claudia Rinke is a border crosser. She holds a doctorate in law and has worked for major international law firms and the United Nations on four continents. She incorporates these experiences into her work as an author. She has written an internationally successful non-fiction book, published by C.H. Beck, and a youth novel about online radicalisation. The film rights to this novel "The Bride" have been acquired by the film production company Zum goldenen Lamm.
Claudia had the idea for "NOW". Not least because of her international activities, she has long been aware of how big the global challenges will be for the young generation. During the development phase of the film, there were increasing signs that a new and large youth movement could emerge. Jim Rakete joined as director and the project was literally developed further in the course of time. Claudia and Jim had been with the young activists since the first climate demonstrations in Berlin and accompanied them to the White House in Washington and to the United Nations in New York. In this way, the film has developed into an important contemporary witness. It documents how a determined young generation made history within a year and changed the course of the world for the better.
Claudia Rinke lives in Hamburg.