21/04/2021
Online Premiere of "The Fever" with Herbal Medicine Expert from Uganda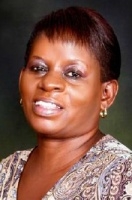 At the online film premiere "The Fever: The Fight Against Malaria" on 25 April 2021, director Katharina Weingartner will talk live about her encounter with East African researchers who may be able to save countless lives with the medicinal plant Artemisia annua (annual mugwort). With Dr. Grace Nambatya Kyeyune from the Ministry of Health in Uganda, we now have a new and exciting interlocutor! As head of research at the Research Institute for Natural Chemotherapeutics in Kampala, she has contributed significantly to the recognition of herbal medicine in her country. The other talk guests are Prof. Peter Seeberger from the Max Planck Institute Potsdam, who is currently researching Artemisia against Covid-19, Dr. Tankred Stöbe from Doctors without Borders and Dr. Anselm Schneider from the German Society for International Cooperation. The livestream will start at 5pm at https://fieber.wfilm.de/en. For all viewers worldwide and free of charge!
More about the Film
As a result of the lockdown and the resulting deterioration in health care, the malaria parasite will even kill an estimated one million people in Africa this year - twice as many as usual year after year! But what if a medicinal plant could soothe mankind's oldest parasite? An affordable medicine that anyone can grow in their own garden. In the crisis region of East Africa, the alternative practitioner Rehema Namyalo, the biologist Richard Mukabana and the pharmacologist Patrick Ogwang are relying on Artemisia annua (annual mugwort): its isolated active ingredient artemisinin has long been successfully used by the global pharmaceutical industry in expensive malaria preparations. But in their search for local, cheap solutions, the researchers encounter fierce resistance from the pharmaceutical companies and great scepticism from their own governments. Not even the WHO wants to support their efforts. Is this really still about development cooperation or about colonial subjugation and greed for profit?

"The Fever: The Fight Against Malaria" will be launched online as a stream in the W-film Online Cinema on 25 April 2021 on World Malaria Day via the film website https://fieber.wfilm.de/en. For good cause: Locked cinemas that co-promote the online launch will share in the revenues! As soon as the lockdown ends, the film will then also be shown in cinemas nationwide.
Further Links
Back to news