05/07/2020
German premiere of "Parents" in Düsseldorf
On Tuesday 14 July, "Parents" will celebrate its German premiere in Düsseldorf in the presence of leading actress Elisabeth Niederer! It starts at 8pm in the Atelier Kino with a following film talk. "Parents" is an outrageously realistic family comedy, which in view of the corona quarantine once again offers more identification potential for all stressed parents. Shot by the Swiss couple Eric Bergkraut and Ruth Schweikert, freely based on their own experiences, in their own four walls with their three sons. Only the mother is with Elisabeth Niederer not from the family. What's original: between mountains of laundry and pizza boxes, experts such as family researcher Remo Largo give overburdened parents tips on parenting with a wink. Conclusion: Parents cannot not make mistakes!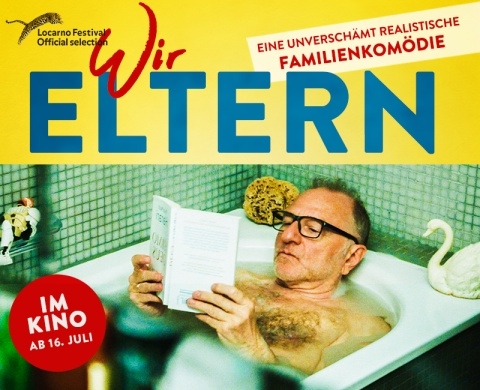 German Premiere
Tuesday, 14 July 2020 | Atelier Kino Düsseldorf
Film begins at 8pm
Graf-Adolf-Str. 47, 40210 Düsseldorf
Tickets: 10 €, Discount 8 €, Buy

Cinema release from 16 July 2020 in the Metropol Kino in Düsseldorf and numerous other cinemas. Information about the film, trailers, cinema dates and press material can be found at: https://www.wfilm.com/parents.
More about the film
The parents Vero and Michi believe to have done everything right. But step by step they let their lives become paralysed by their late pubescent twin sons. Neither scorecards nor punishments help. Romeo and Anton can hardly get out of bed and rarely go to school. They casually pit their overburdened parents against each other, smoke pot or gamble on the computer for hours. When they receive a generous inheritance advance from their grandfather as a birthday present, their life together becomes even more difficult. Until the parents pull the emergency brake in an unconventional way.
Related links and downloads
Back to news