31/10/2022
LAND OF DREAMS: Sold out premieres in Germany
Premieres in Hamburg & Düsseldorf 
When internationally acclaimed photographer and director Shirin Neshat visits German cinemas, the crowds are huge! The Iranian-born artist, now long based in New York, is on a nationwide premiere tour with her feature film "Land of Dreams." On October 25, the film celebrated its German premiere at the sold-out Abaton Kino in Hamburg, where guests included Hamburg producer Amir Hamz (Bon Voyage) and dubbing artist and actress Neda Rahmanian.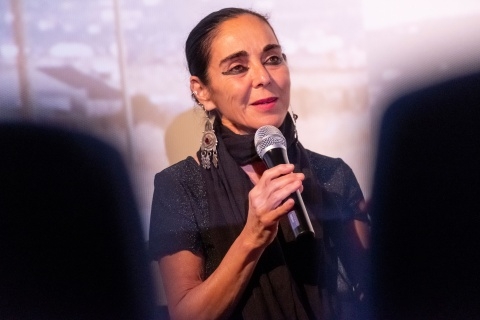 In the Q&A that followed, Shirin Neshat spoke about the current situation in Iran and drew parallels to "Land of Dreams," in which the effects of an authoritarian regime are the central theme. For this, Neshat chose the narrative style of a dream and drew inspiration from directors such as Wim Wenders and artists such as Edward Hopper and Cindy Sherman. The result is a unique work of film art! The audience, which included many members of the Iranian community, was also impressed and emotionally moved by "Land of Dreams" as well as by Shirin Neshat's thoughtful and inspiring words.
On October 26th, the festival continued with the NRW premiere at the Metropol Kino Düsseldorf. Here, theater director Daniel Bäldle was able to welcome Shirin Neshat for the second time and ask her about the creative processes behind "Land of Dreams" in a film discussion.
Premieres in Munich & Berlin
The following day, October 27, Shirin Neshat was a guest at the Rio Filmpalast to celebrate the film's Munich premiere. Here it came to a very special encounter between two exceptional artists: The evening was moderated by filmmaker Philip Gröning ("Into Great Silence", "My Brother's Name is Robert and he is an Idiot"), who was able to exchange some philosophical thoughts with Shirin Neshat in the film discussion. Also a guest was the film's editor from Bayerischer Rundfunk, Cornelia Ackers.
The last stop on the premiere tour was Berlin, where the Kant Kino welcomed Shirin Neshat and producer Amir Hamz. Also present were some members of the Iranian community as well as friends of the director, who were happy about the big reunion. Among them were actress Pegah Ferydoni ("Turkish for Beginners") and Croatian artist and curator Marina Paulenka (Artistic Director of "Fotografiska", opening 2023). Also guests were journalist Rüdiger Suchsland, who moderated the Q&A with Shirin Neshat, and Kant Kino owner Christoph Ott. The film discussion also dealt with the revolution in Iran: Shirin Neshat thanked with emotional words and applause of the audience for the demonstrations throughout Europe and especially Germany, which were an important sign of solidarity for the fighters.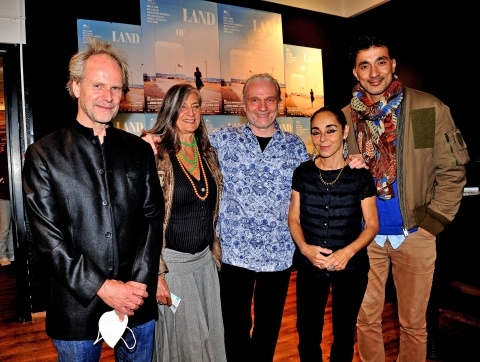 Photo Gallery 
Further Links 
Are you interested in our movie releases, premieres and background information? Then subscribe to our W-film Newsletter!
Back to news