24/01/2023
SORRY COMRADE: Premiere & East-West-Cinema-Tour
A daring escape story that could almost come from a Wes Anderson film - but is true through and through: "Sorry Comrade" takes viewers on a charming and suspenseful journey through time into the German past. On February 1, the colorful documentary will celebrate its German premiere at the Rio Filmpalast in Munich! Special guests of the evening are director Vera Brückner, producer Fabian Halbig (Nordpolaris) and the two protagonists Hedi and Karl-Heinz.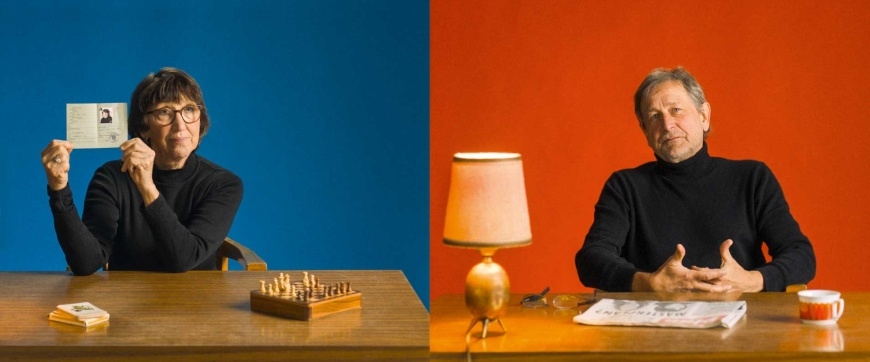 The NRW premiere will take place on February 6 in the presence of the director. Afterwards, Vera Brückner will go on an East-West cinema tour across Germany, traveling to Bonn, Hamburg, Dresden and Berlin, among other places. At the same time, the protagonists will be in cinemas in Leipzig, Frankfurt am Main and Stralsund. 
On February 9, "Sorry Comrade" will be released in cinemas across Germany. 
Premieres & Cinema tour 



Munich: February 1, Rio Filmpalast, 8 PM | Premiere in presence of the director, the producer and the protagonist 
Cologne: February 6, Filmhaus, 8 PM | NRW-Premiere in presence of the director
Bonn: February 7, Arthaus-Kino im Rheinischen Landesmuseum, 7:30 PM | in presence of the director
Dortmund: 8. February, sweetSixteen Kino im Depot, 19:00 | in presence of the director
Hamburg: February 9, Zeise Kinos, 8 PM | in presence of the director and the protagonist

Stralsund: February 10, CineStar - der Filmpalast, 8 PM | in presence of the protagonists
Dresden: February 10, Zentralkino, 8 PM | in presence of the director
Potsdam: February 11, Thalia Programmkino, 4 PM | in presence of the director
Berlin: February 11, Kino Toni, 8 PM | in presence of the director
Berlin: February 12, Astor Filmlounge, 11 AM | In cooperation with Theatergemeinde Berlin; in presence of the director
Berlin: February 12, Union Filmtheater, 5:45 PM | in presence of the director
Frankfurt am Main: February 12, Harmonie, 12 AM | in presence of the protagonists
Leipzig: February 12, Passage Kinos, 1 PM | in presence of the protagonists
Cottbus: February 13, Obenkino im Glad-House, 6 PM | in cooperation with Menschenrechtszentrum Cottbus; in presence of the director
Frankfurt an der Oder: February 24, CineStar - der Filmapalast, 7:30 PM Uhr | in presence of the director
FURTHER Links
Back to news