15/07/2020
Successful German premiere of "Parents"
On Tuesday 14 July 2020, the outrageously realistic family comedy "Parents" celebrated its German premiere in Düsseldorf. Special guest was the mother actress Elisabeth Niederer. Together with distributor Stephan Winkler from W-film, she presented the humorous autofiction of a real family to an enthusiastic audience in the Atelier Kino. "Parents" was filmed by the Swiss couple Eric Bergkraut and Ruth Schweikert, based on their own experiences with their three sons. The result is a hilarious feature film about the everyday family chaos with late-pubertal kids. Helpful tips from real education experts like Remo Largo are included. Conclusion: Parents cannot not make mistakes!

"Parents" celebrated its world premiere at the Locarno Film Festival and will be released on 16 July 2020 in a German dubbed version in numerous cinemas throughout Germany. Made with the support of Swiss Films, BAK Federal Office for Culture and Film- und Medienstiftung NRW.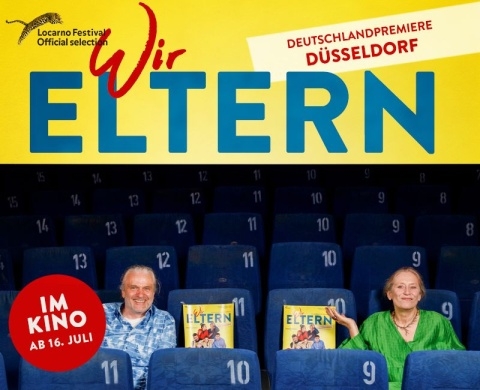 Related links and downloads
Back to news