22/06/2021
"The Fever" now on sale as DVD & VOD
»Engaging, superbly researched, harrowing!« (Programmkino.de) The controversial documentary "The Fever: The Fight Against Malaria" is available from 25 June 2021 as VOD and on DVD in the W-film online shop at http://fever-shop.wfilm.de and in regular stores! The documentary refuses the same old view of African suffering and accompanies protagonists who insist on self-determination. Their work with the medicinal plant Artemisia annua could perhaps save countless lives – from malaria and other infectious diseases such as Covid-19.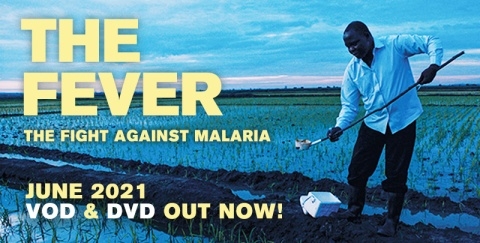 Flaming Plea for Herbal Medicine in East Africa
Malaria has already killed more people than all the diseases and wars on earth put together: One dead child per minute is the cruel formula. But what if a medicinal plant could soothe mankind's oldest parasite? In Katharina Weingartner's documentary "The Fever: The Fight Against Malaria", alternative practitioner Rehema Namyalo, biologist Richard Mukabana and pharmacologist Patrick Ogwang rely on Artemisia annua (annual mugwort): its isolated active ingredient artemisinin has long been successfully used by the global pharmaceutical industry in expensive malaria preparations. However, in their search for local and affordable solutions, the researchers encounter fierce resistance from the pharmaceutical companies and great scepticism from their own governments. Not even the WHO wants to support their efforts. Is this really still about development cooperation or about colonial subjugation and greed for profit?
Further Links:
Back to news