05/05/2023
Valeria is getting married: Premiere-Tour
Director Michal Vinik goes on premiere tour with her new feature film "Valeria is getting married"!
Termine 
German-Premiere in Düsseldorf | Mi. 17.05 | Bambi Filmstudio | 19:00  
Berlin-Premiere | Do. 18.05. | ACUD Kino | 16:45 
München-Premiere | Fr. 19.05. | Theatiner Film | 20:00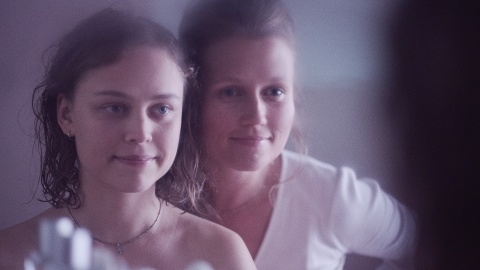 Content
Rain in Tel Aviv. A bad omen? Christina, however, is full of confidence as she awaits the arrival of her younger sister Valeria from Ukraine. She is coming to Israel to meet her fiancé Eytan for the first time. The marriage was arranged online, much like it once was for Christina herself, who has now found a better home and contentment with Michael. She now wishes the same for her sister! But when Valeria and Eytan finally meet face to face, the mood very soon tips into awkwardness as doubts arise in Valeria's mind. Suddenly Michael blames Christina for her sister's dismissive behavior - because the whole arrangement also serves his own interests. Her position as a wife is increasingly shaken ...
Back to news