30/05/2022
"WINDSTILL": VGF Nachwuchspreis 2022 goes to Sandra and Natalie Hölzel!
There is reason to celebrate: For their visually stunning feature film debut "Windstill", Munich producers Sandra and Natalie Hölzel have been awarded the prestigious VGF Young Producers Award 2022! The prize has been awarded every year since 1994 to the best up-and-coming producers. This year's award ceremony, followed by a film screening, will take place on June 3 in Munich. 
With "Windstill" director Nancy Camaldo and the two Munich producers Sandra and Natalie Hölzel deliver a brilliant feature film debut. Against the picturesque backdrop of South Tyrol, they unfold a sister drama that reflects the longings and fears of an entire generation. Acting cinema in its purest form as well as one of the most exciting new cinematic discoveries of Young German Cinema. The premiere at the Max Ophüls Preis 2021 film festival was followed by nominations for "Best Young Actor" for Giulia Goldammer and Thomas Schubert.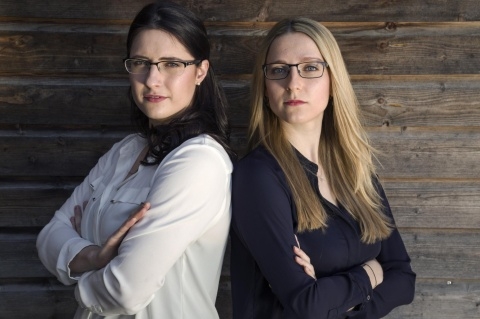 Sandra und Natalie Hölzel (Copyright: VGF/Ernst)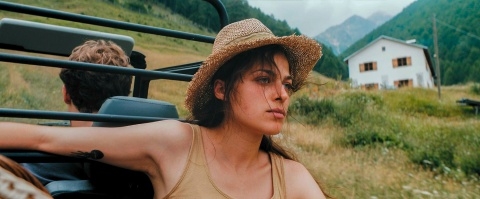 Content 
High summer and stifling heat in Germany: Lara (Giulia Goldammer) takes care of her one-year-old daughter, while her boyfriend Jacob (Thomas Schubert) slaves away as a cook. Everyday life is exhausting and a haze of frustration hangs over the couple. Recognition, whether in the relationship or at work, is lacking. One day, Lara wordlessly leaves the baby with Jacob and breaks out of the routine. She escapes to her native South Tyrol, where her estranged sister Ida (Barbara Krzoska) is helping to maintain their late parents' farm. But Lara's unexpected appearance tears open old wounds and disturbs the fragile peace. Can the sisters find their way back to each other and rewrite their life plans?
Back to news