09/02/2023
Sorry Comrade: Now in cinemas!
»A wonderful film!«
Abendzeitung Munich

»Loving, playful and with a lot of humor!«
Süddeutsche Zeitung
»Funny and warm-hearted!«
moviebreak

»Adorable!«
Barbara

Starting today, February 9, the colorful documentary "Sorry Comrade" opens in theaters nationwide. The (almost) unbelievable love and escape story of Hedi and Karl-Heinz at the time of the Cold War has so far enraptured premiere audiences in Munich and Cologne as well as the press. Currently, director Vera Brückner and the two protagonists are on a big East-West cinema tour!

We are looking forward to seeing "Sorry Comrade" in the cinema and wish you a lot of fun!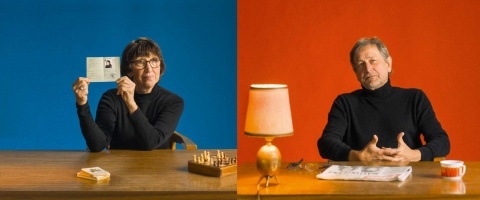 Content
Letters from their youth transport Hedi and Karl-Heinz back to their past: The medical student from the GDR and the politically engaged student from the FRG fall in love during the Cold War. Separated by the Iron Curtain, they wish for nothing more than to finally be united - but that turns out to be difficult. After Karl-Heinz applies for citizenship in the GDR, which leads to entanglements with the Stasi authorities, the two are left with no other choice: Hedi must flee the GDR. For their adventurous escape, the couple and their  friends construct a 'master plan' for which they travel to Romania disguised as vacationers. But shortly after crossing the border, a series of unfortunate coincidences occur and the friends attract the attention of the authorities. Hedi's escape threatens to fail at any moment ...
Further Links
Back to news