News
26/08/2021
Cult photographer Jim Rakete presented his committed documentary "NOW" in person yesterday, 25 August 2021, at the Hamburg premiere at Zeise Kinos. His committed cinema debut about young climate activists reminds us of the need for a green transition at exactly the right time, shortly before the federal elections. Other special guests were the Hamburg climate activist Marc Buckley, who is a protagonist in the film, and distributor Stephan Winkler from W-film. From today, 26 August, "NOW" can be seen in cinemas nationwide.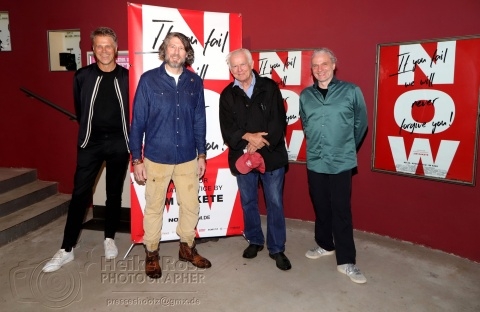 From left: Hamburg premiere of "NOW" with Mathias Elwardt (Zeise Kinos), climate activist and protagonist Marc Buckley, director Jim Rakete, distributor Stephan Winkler (W-film). Photo © Heike Ross
Complete article
20/08/2021
With the documentary film "NOW" about young climate activists, Berlin-based photographer Jim Rakete has broken new ground. He presented his committed cinema debut in person on 18 August as a German premiere in Berlin at the Delphi Lux. After several delays, the film will be released nationwide on 26 August 2021 and is a strong reminder of the need for a green transition shortly before the federal elections.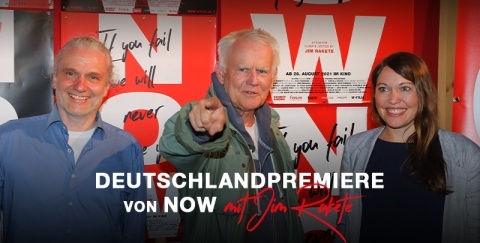 From left: German premiere of "NOW" with distributor Stephan Winkler (W-film), director Jim Rakete and producer Nina Spilger (Starhaus Produktionen). Photo © W-film / Sebastian Semmer
Complete article
11/08/2021
The fabulous cinema comedy "Notre Dame" opens in cinemas nationwide from 9 December 2021. Director Valérie Donzelli ("Declaration of War") also slips into the leading role of a single mother between career, family and great love! She mixes romantic turbulence with unrealistic escapes à la "Amélie" and charming wit – an enchanting ode to Paris, which premiered at the Piazza Grande in Locarno and has already enchanted French cinema audiences.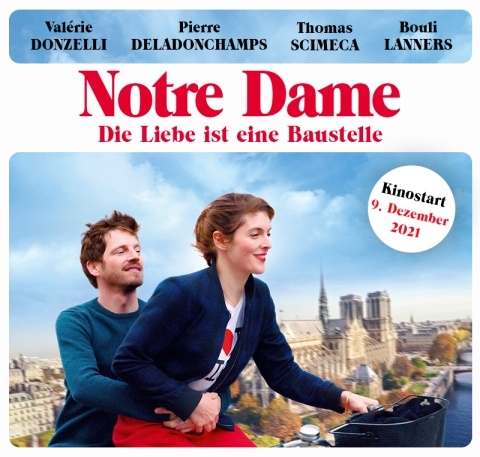 Complete article
08/08/2021
Cult photographer Jim Rakete is fascinated by the young climate rebels! With his cinema debut "NOW", he has created a monument to the global movement. For the cinema release on 26 August 2021, he is coming on a cinema tour to Berlin (18.8.), Hamburg (25.8.) and Munich (26.8.). Climate activists from Plant for the Planet, Everwave and Extinction Rebellion are among those taking part. Shortly before the federal elections and with a view to the next world climate conference, this committed documentary film is just the right reminder for the green transition.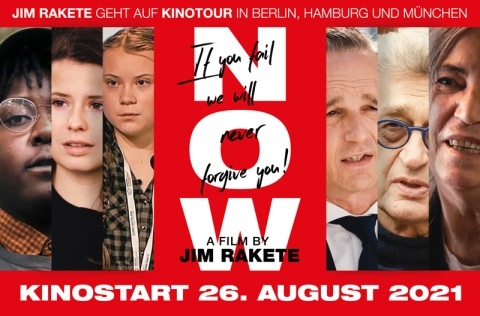 Complete article
19/07/2021
Successful "Wetlands" director David Wnendt goes Hollywood! His light-footed, playful film adaptation of Rebecca Dinerstein Knight's novel of the same name, "The Sunlit Night", will gild the cinema autumn from 23 September 2021. International stars gather in front of the camera: Jenny Slate ("Venom") searches for her personal meaning in life alongside Alex Sharp ("To the Bone"), Zach Galifianakis ("Hangover") and Golden Globe winner Gillian Anderson ("The Crown") in the Norwegian Lofoten Islands – and finds love.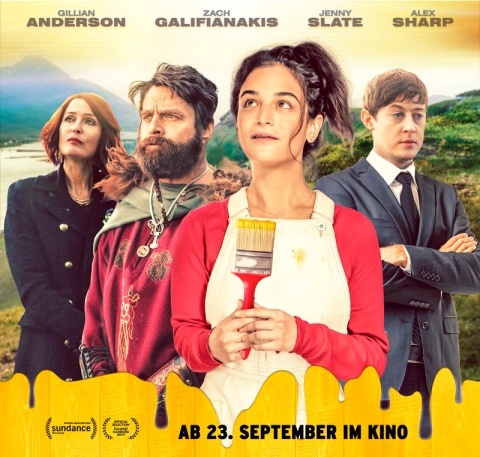 Complete article