News
08/08/2021
Cult photographer Jim Rakete is fascinated by the young climate rebels! With his cinema debut "NOW", he has created a monument to the global movement. For the cinema release on 26 August 2021, he is coming on a cinema tour to Berlin (18.8.), Hamburg (25.8.) and Munich (26.8.). Climate activists from Plant for the Planet, Everwave and Extinction Rebellion are among those taking part. Shortly before the federal elections and with a view to the next world climate conference, this committed documentary film is just the right reminder for the green transition.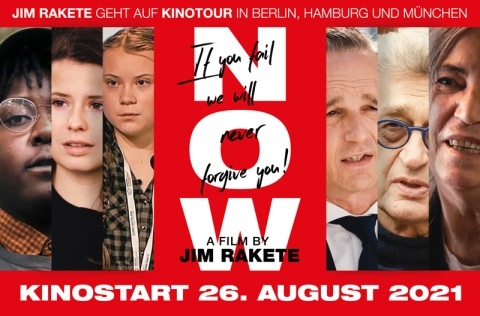 Complete article
19/07/2021
Successful "Wetlands" director David Wnendt goes Hollywood! His light-footed, playful film adaptation of Rebecca Dinerstein Knight's novel of the same name, "The Sunlit Night", will gild the cinema autumn from 23 September 2021. International stars gather in front of the camera: Jenny Slate ("Venom") searches for her personal meaning in life alongside Alex Sharp ("To the Bone"), Zach Galifianakis ("Hangover") and Golden Globe winner Gillian Anderson ("The Crown") in the Norwegian Lofoten Islands – and finds love.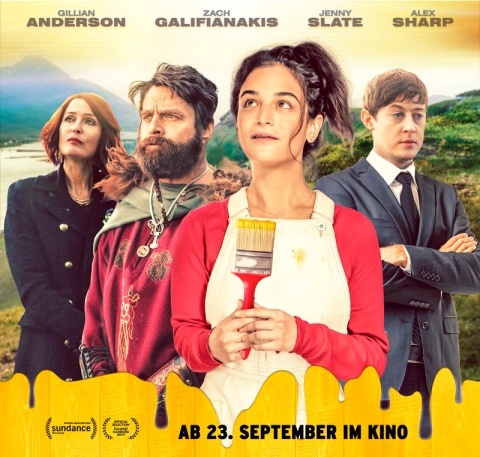 Complete article
28/06/2021
There is a new nationwide cinema release for NOW on 26 August 2021! The committed climate documentary sensitises viewers to the issues of climate protection, sustainability and the future shortly before the next global climate strike and the federal elections. In his film debut, cult photographer and director Jim Rakete meets six young climate rebels from Generation Greta, including Luisa Neubauer (Fridays for Future), Felix Finkbeiner (Plant for the Planet) and Nike Malhaus (Ende Gelände). Why did they become climate activists? What is at stake? Support is provided by punk legend Patti Smith, auteur filmmaker Wim Wenders and many more.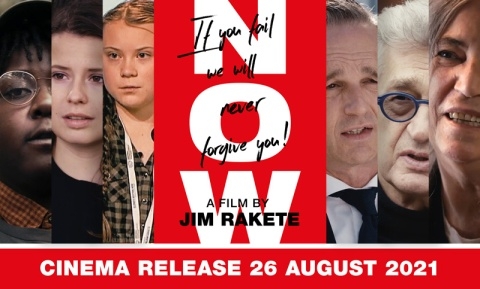 Complete article
22/06/2021
»Engaging, superbly researched, harrowing!« (Programmkino.de) The controversial documentary "The Fever: The Fight Against Malaria" is available from 25 June 2021 as VOD and on DVD in the W-film online shop at http://fever-shop.wfilm.de and in regular stores! The documentary refuses the same old view of African suffering and accompanies protagonists who insist on self-determination. Their work with the medicinal plant Artemisia annua could perhaps save countless lives – from malaria and other infectious diseases such as Covid-19.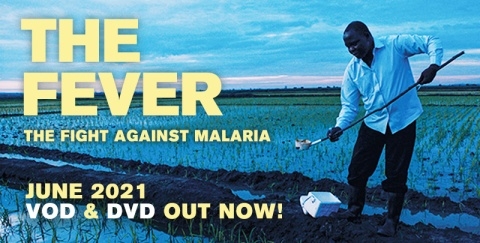 Complete article
26/05/2021
Important issues deserve a lot of attention! Especially when it comes to child abuse and cybergrooming. We successfully achieved this with the online cinema premiere of the psychological thriller "An Uncertain Border". According to the latest statistics, over 1,500 viewers attended the event, which was broadcast live from the Alten Kino in Ebersberg on 25 May 2021, Missing Children's Day. Afterwards, there was a live discussion with director Isabella Sandri and young actress Anna Malfatti who joined the event from Italy. Sandri spent two years researching with the Roman police for the film and was extensively advised by the children's rights organisation Save the Children.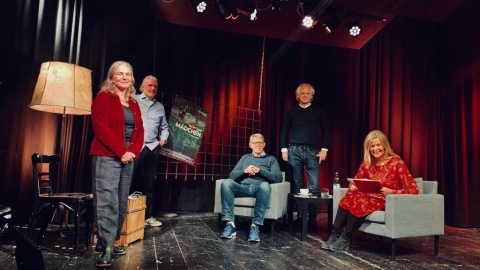 Picture, from left: Online premiere of "An Uncertain Border" with Barbara Lux (Altes Kino Ebersberg), Stephan Winkler (W-film), victim protection expert Arno Helfrich (Munich Police), Arek Gielnik (Indi Film), Verena Ditterich (interpreter) © W-film
Complete article