News
03/11/2021
With "Youth Outcry", Berlin director Kathrin Pitterling is bringing a breath of fresh air to the climate discourse, just in time for the climate conference. On 28 October 2021, she presented the award-winning ARD production as a director's cut exclusively at Kino International. In her documentary, she lets us get up close to the young activists and accompanies them in their fight for our environment. For a subsequent film discussion with film critic Rüdiger Suchsland, Luisa Neubauer and the protagonists were broadcast live from London.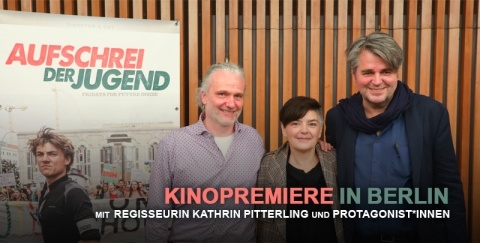 Complete article
01/10/2021
In 2020, Corona shook world affairs. The climate crisis? Repressed from the public discourse! But the young activists of Fridays for Future are not backing down. Director Kathrin Pitterling has captured their most daring and vulnerable moments in her documentary film "Youth Outcry" and tells of the dreams, fears, successes and setbacks of a committed generation. Now, just in time for the Climate Change Conference (COP 26), the award-winning ARD production (including "Top of the Docs") is bringing a breath of fresh air to the climate discourse. On 28 October 2021, "Youth Outcry" will be released exclusively in cinemas as a director's cut distributed by W-film.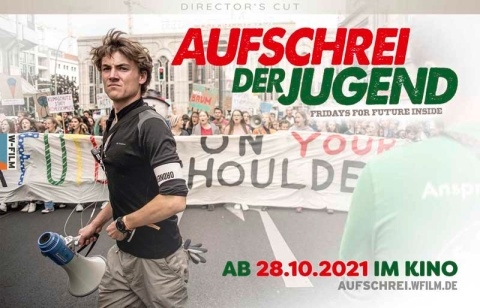 Complete article
27/09/2021
"An Uncertain Border" is available on DVD and as VOD in the W-film Shop and in regular stores from 26 November. The film was released on 25 May during the lockdown in the W-film online cinema with solidarity revenue sharing for the closed cinemas. Director Isabella Sandri tells the gripping story of a child abduction as a genre mix between psychological thriller and outsider ballad, whose motifs are reminiscent of Kubrick's "Lolita" and Fellini's "La Strada"! Highly topical, because child abuse in cyberspace and grooming are unfortunately still a sad reality! Great cast with Cannes award winner Cosmina Stratan ("Beyond the Hills"), young actress Anna Malfatti in her first cinema role and Moisé Curia.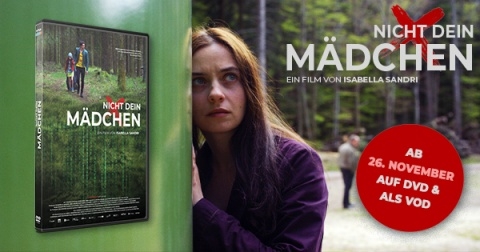 Complete article
16/09/2021
W-film presents "Windstill" before its official theatrical release on 11 November at the Filmkunstmesse Leipzig 2021! According to the Süddeutsche Zeitung, Nancy Camaldo's outstanding feature film debut is "a mature achievement in every respect." Against the picturesque backdrop of her native South Tyrol, the filmmaker, who is only 29 years old, unfolds a touching drama that reflects the longings and fears of an entire generation. One of the most exciting new cinematic discoveries of young German cinema, "Windstill" celebrated its world premiere at the 2021 Max Ophüls Preis Film Festival, where Giulia Goldammer and Thomas Schubert were also nominated for "Best Young Actor". Another nomination for "Best Supporting Actress" went to Barbara Krzoska at the German Acting Award.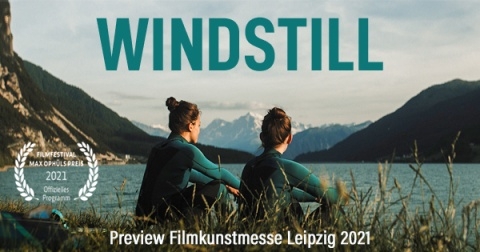 Complete article
10/09/2021
A wonderful evening at the German premiere of "The Sunlit Night": Director David Wnendt personally introduced his new feature film to the audience at the Eva-Lichtspiele in Berlin on 8 September! In the unique atmosphere of the 110-year-old cinema, he and producer Fabian Gasmia from Detailfilm were bombarded with questions about Hollywood stars, the icy Norwegian sea as well as their new joint film project "Sun and Concrete", the film adaptation of the novel of the same name by stand-up comedian Felix Lobrecht. The film discussion was moderated by cinema operator Maria Marchetta.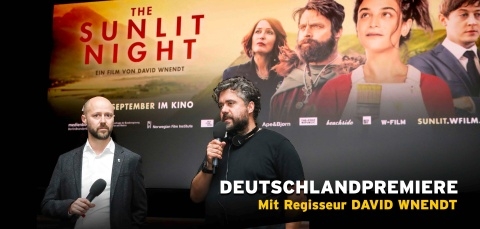 Complete article