News
31/07/2023
"Lipstick on the Glass" had a fabulous world premiere on July 26 as part of the "Midnight Madness" series of the 23rd Nowe Horyzonty Film Festival in Wroclaw! Over five hundred visitors* saw the new work of director Kuba Czekaj. His feature film is a wild ride across genre and gender boundaries, where soundtrack and images combine to create a truly unique viewing experience.
The German theatrical release is set for the first half of 2024.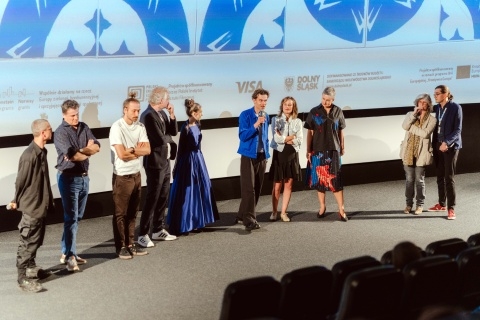 ©Natalia Ratajczyk
Complete article
13/07/2023
Enormous crowds and a rapt audience: To enthusiastic applause, "Running against the Wind" celebrated its premiere at the Rio Filmpalast in Munich on July 12. Presenter Maximiliana Schürrle, Honorary Consul of the Democratic Federal Republic of Ethiopia in Bavaria, welcomed director Jan Philipp Weyl on stage as a "brilliant storyteller". He welcomed the Ethiopian community in Amharic and addressed emotional words of thanks to the audience as well as the film team present.
In the film discussion, Jan Philipp Weyl spoke movingly about his life-changing encounter as a young student with Karlheinz Böhm, who inspired him to become involved in humanitarian work for Ethiopia through his foundation Menschen für Menschen: But the road from the waffle stand in 8th grade to the realization of his cinema debut was long and rocky! For a time, he even lived on the streets of Addis Ababa himself in order to gather important experience for making his film as authentic as possible.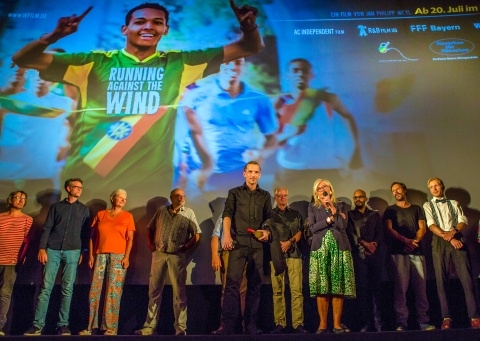 Complete article
07/07/2023
»Outstanding!« Berliner Morgenpost
The gripping war drama "Lost Transport" is available on DVD and as VoD in the W-FILM online store and in regular stores from October 27.
Inspired by true events surrounding a liberated deportation train, director Saskia Diesing delivers an unprecedented female perspective on the end of World War II: Three women - a Jewish Dutch woman, a young German woman and a Russian sniper - defy differing sensibilities to stick together in an extreme situation. A strongly acted tribute to women's resilience as well as a timeless story about humanity and forgiveness!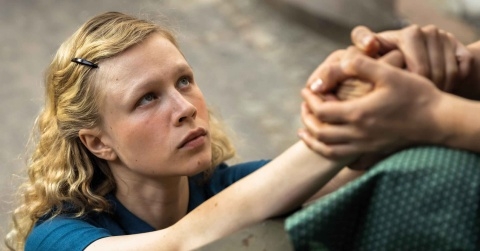 Complete article
03/07/2023
Director Sylvie Michel received the Förderpreis Neues Deutsches Kino "Directing" for her road movie "More than Strangers" at the Filmfest München.
The jury's statement: "A chamber play, a microcosm. In the smallest space, this production gives us a humorous insight into the small and large human tragedies. They say the way is the goal. But sometimes it is the detour."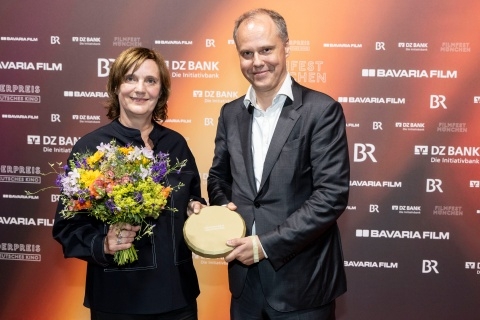 Complete article
29/06/2023
»In powerful images, this directorial debut celebrates the Ethiopians' will to survive!« Cinema
Big dreams can come true: on July 12, the rousing feature film "Running against the Wind" will celebrate its premiere at the Rio Filmpalast in Munich. The guest in the subsequent film discussion is director Jan Philipp Weyl, who overcame a rocky production road to realize his cinema debut. The event marks the start of the major cinema tour through Germany.
The film tells the inspiring story of two friends in Ethiopia who fight to realize their dreams - with an unconditional will to survive and against all odds! Filmed on original locations and with a guest appearance by running legend Haile Gebrselassie.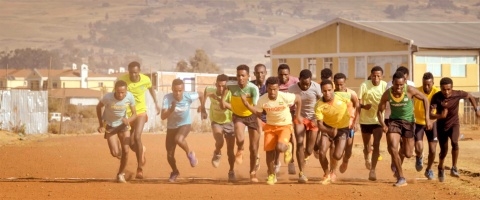 Premiere & Cinema Tour
Munich: 12.07., Rio Filmpalast, 20.15 Uhr | Premiere in the presence of the director and film team
Nürnberg: 13.07., Cinecitta, 19.00 Uhr | Preview in the presence of the director
Augsburg: 14.07., Liliom, 20.30 Uhr | Preview in the presence of the director
Ulm: 15.07., Obscura, 17.30 Uhr | Preview in the presence of the director
Tübingen: 16.07., Arsenal Kino, 11.30 Uhr | Preview in the presence of the director
Köln: 17.07., Filmhaus Kino, 20.00 Uhr | Preview in the presence of the director
Frankfurt am Main: 18.07., Cinema, 18.00 Uhr | Preview in the presence of the director
Krefeld: 19.07., CinemaxX, 19.50 Uhr | Preview in the presence of the director
Bonn: 21.07., Arthaus-Kino im Rheinischen Landesmuseum, 19:30 Uhr | In the presence of the director
Berlin: 25.07., filmkunst 66, 20.00 Uhr | In the presence of the director
Leipzig: 27.07., Passage Kinos, 19.00 Uhr | In the presence of the director and the Ethiopian ambassador Fekadu Beyene Ayana
Bamberg: 28.07., Lichtspiel Kino & Cafe, 18.30 Uhr | In the presence of the director
Zeil am Main: 28.07., Capitol Theater, 20.00 Uhr | In the presence of the director
Ochsenfurt: 29.07., Casablanca, tba | In the presence of the director
Würzburg: 31.07., Central im Bürgerbräu, 20.00 Uhr | In the presence of the director
Complete article