News
26/07/2022
What better way to beat the summer heat than a polar journey in an air-conditioned cinema? Cult director Stanislaw Mucha is going on a Germany-wide cinema tour in August 2022 with his tragicomic documentary "Weather Makers"!

Complete article
15/07/2022
A joy of life that is contagious! With "La Clave: The Secret of Cuban Music", a passionate documentary about the diverse musical soul of Cuba, will be released in cinemas on 15 September 2022! Experts and music legends like Bobby Carcassés have their say in this film, while live sessions à la "Buena Vista Social Club" immerse the audience in the lively music scene of the Caribbean island. Special: Children also set the tone here! Cuba's unique music schools are true sources of inspiration for all those who teach, learn and love music.

Complete article
12/07/2022
The new W-film catalog 2022 is here! It includes our entire film repertoire and invites you to discover old and new film gems sorted by themes.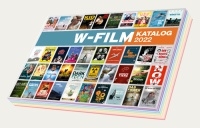 Complete article
12/07/2022
Fancy a cinematic journey to South Tyrol? From June 24, "Windstill" will be available on DVD in the W-Film online store as well as in regular stores.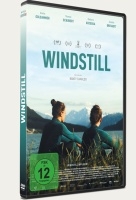 Complete article
23/06/2022
Pride summer is in full swing in many cities and attracts with colorful, exuberant events - of course also in Cologne! On June 22, the inspiring documentary "My Name is Violeta" celebrated its German premiere at the Filmhaus in Cologne. Special guests of the evening were the protagonists Violeta and her mother Franceska. The two traveled from Barcelona to exchange views with the audience in the subsequent film discussion on the topic of trans*. Refreshingly relaxed and open, they answered all the questions that moderator Sonja Hofmann and the audience had: How did the name Violeta come about? What is it like to go through puberty as a trans* girl? And how can parents deal with trans* children?
In the end, everyone agreed: Violeta and her mother are an absolute positive example! Their story inspires trans* people and their relatives at the same time and shows how the right approach in family and school can be successful. That makes courage! And there's more: on June 23, Violeta and Franceska will be guests at the delphi LUX cinema for the Berlin premiere of the documentary. 
"My Name is Violeta" opens in German theaters on June 30. 
Complete article