News
08/08/2022
On August 17 at 6 p.m. the whimsical documentary "Weather Makers" by Polish director Stanislaw Mucha will celebrate its German premiere at the "Mal Seh'n Kino" in Frankfurt am Main! Guests in the subsequent film discussion are director Stanislaw Mucha and producer Markus Belde (Zinnober Film). Tickets for the premiere are available online or at the box office.

Complete article
26/07/2022
What better way to beat the summer heat than a polar journey in an air-conditioned cinema? Cult director Stanislaw Mucha is going on a Germany-wide cinema tour in August 2022 with his tragicomic documentary "Weather Makers"!

Complete article
15/07/2022
A joy of life that is contagious! With "La Clave: The Secret of Cuban Music", a passionate documentary about the diverse musical soul of Cuba, will be released in cinemas on 15 September 2022! Experts and music legends like Bobby Carcassés have their say in this film, while live sessions à la "Buena Vista Social Club" immerse the audience in the lively music scene of the Caribbean island. Special: Children also set the tone here! Cuba's unique music schools are true sources of inspiration for all those who teach, learn and love music.

Complete article
12/07/2022
The new W-film catalog 2022 is here! It includes our entire film repertoire and invites you to discover old and new film gems sorted by themes.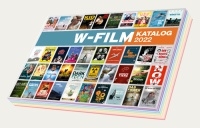 Complete article
12/07/2022
Fancy a cinematic journey to South Tyrol? From June 24, "Windstill" will be available on DVD in the W-Film online store as well as in regular stores.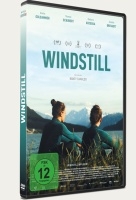 Complete article